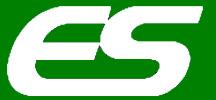 EnviroServe Chemicals, Inc.
(Food Division)
We know what it takes:
Products, Service, Support and Equipment!
EnviroServe Chemicals sells and services over 200 cleaning, sanitation, and water treatment products, as well as the equipment necessary to properly use them throughout inspected meat, poultry, seafood and other food plants. We also distribute selected products that will make your cleaning and sanitation responsibilities simple, more efficient and very cost-effective. EnviroServe Chemicals' Food Plant Specialists are available to assist you and your plant personnel with any cleaning and sanitation task on hand! We will gladly complete a complimentary sanitation audit.